Design - Production
The Painter's Garden
Particular
|
Garden on dune
Location
Merville Franceville
Size
500 sqm
Specificities
Hilly, sandy ground
Plant species
Rhododendron polar bear
Pinus sylvestris
Elaeagnus ebbengei
Thymus praecox
Rosa moschata stanwell perpetual
Hydrangea involucrata
Agapanthus peter pan
Heuchera shangai

The Painter's Garden
Colour as the main design focus quickly determined the theme of the future garden.
A space with mixed colours, scents, all supported by trees, climbing plants, perennials, and some custom-built steel structures. The succession of blooms, therefore of varying shades, enables to enjoy the place in all senses in every season.  At times, the garden takes on a dreamlike aspect when the birdsong mingles with the piano notes coming from the house and when strolling among the plants adds an exalted nature impression.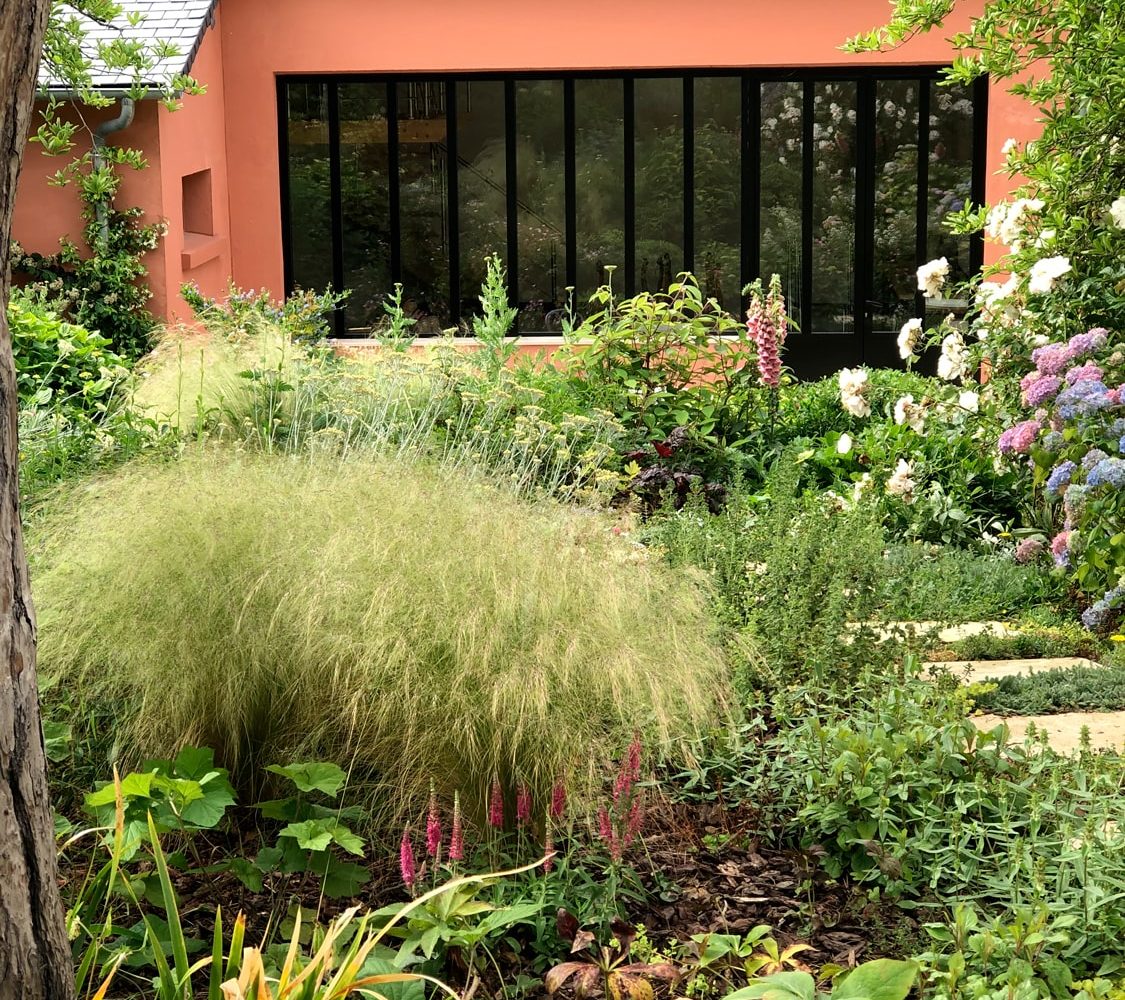 Below the alleyway we can see the black glass roof of a guest house, itself adorned by its own garden.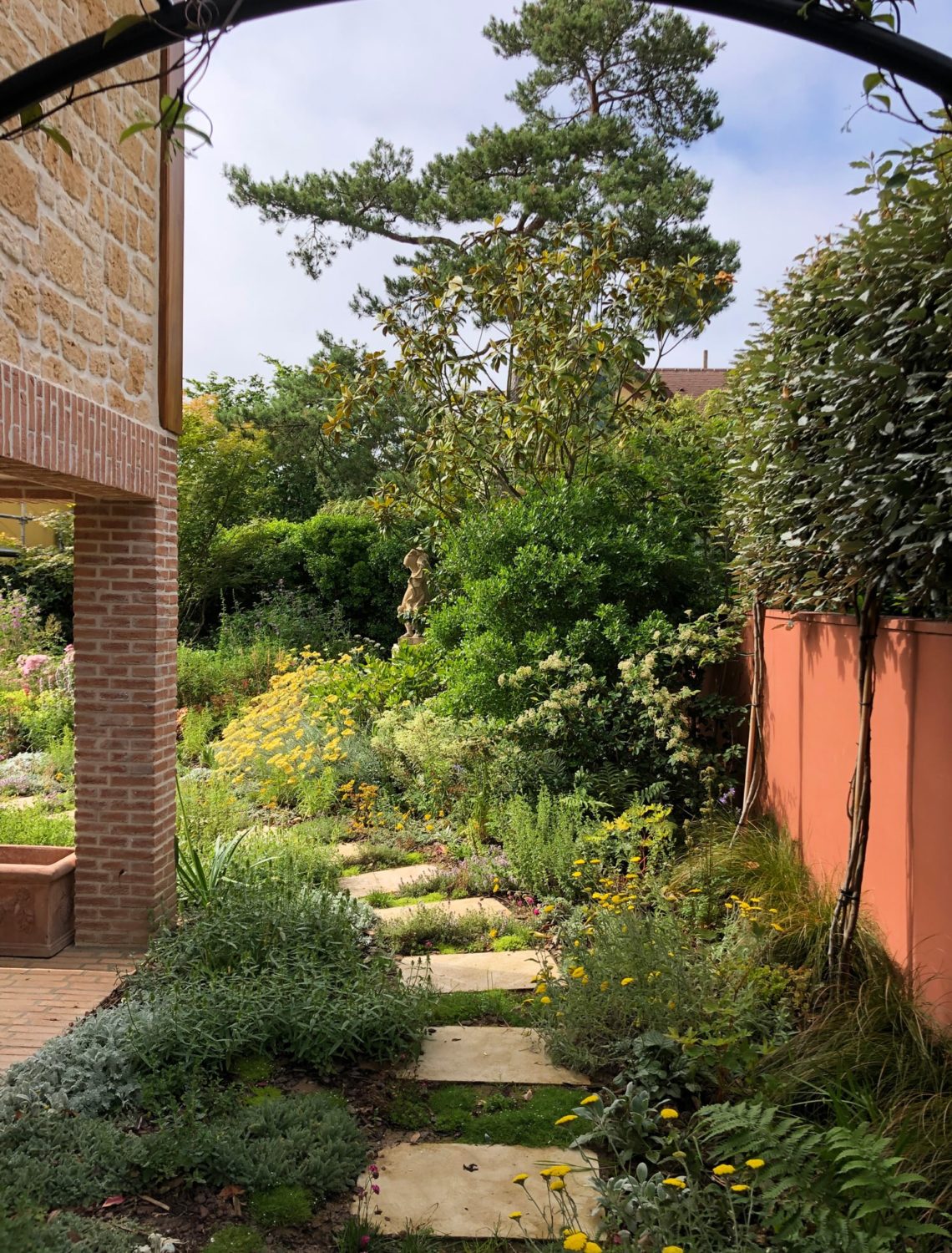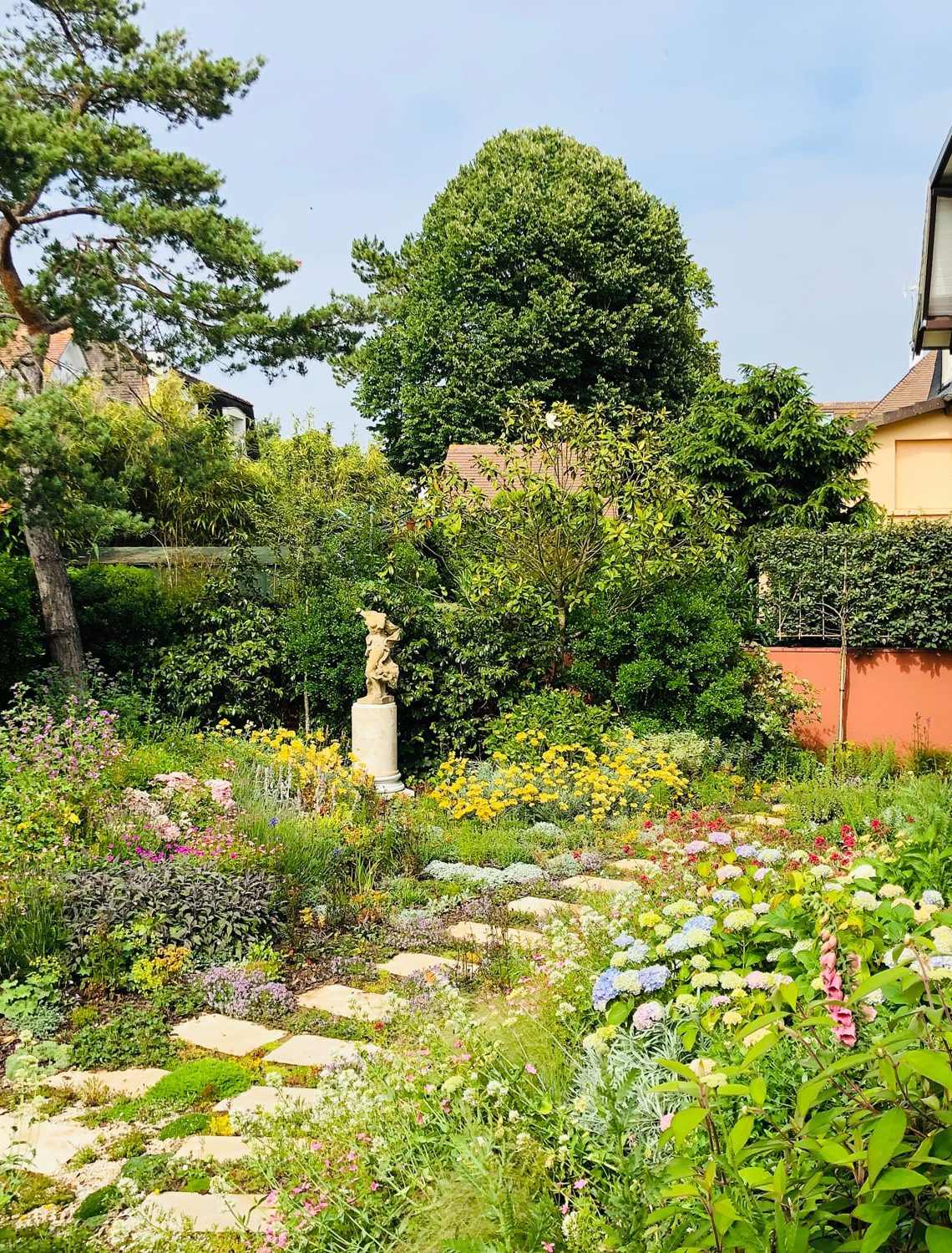 "The garden offers a very diverse range of species."
Scented arborescent Rhododendrons
Rhododendron Polar Bear is a rare species discovered in Brittany.
It blooms in July, displaying white, fragrant flowers. Planted on a slope supporting the entrance terrace to the house, its large structure enables to make the most of its assets in summer, while adding privacy to the place.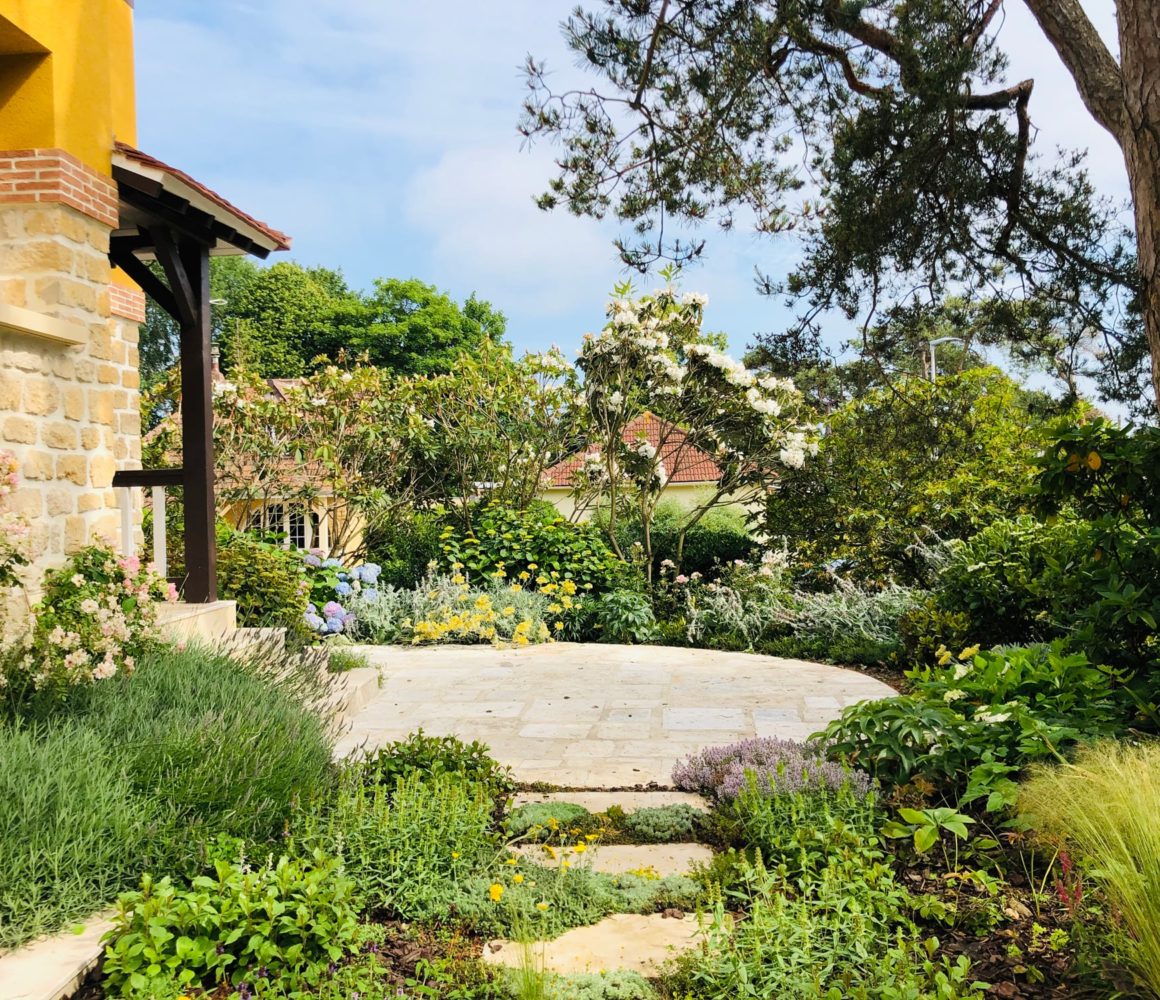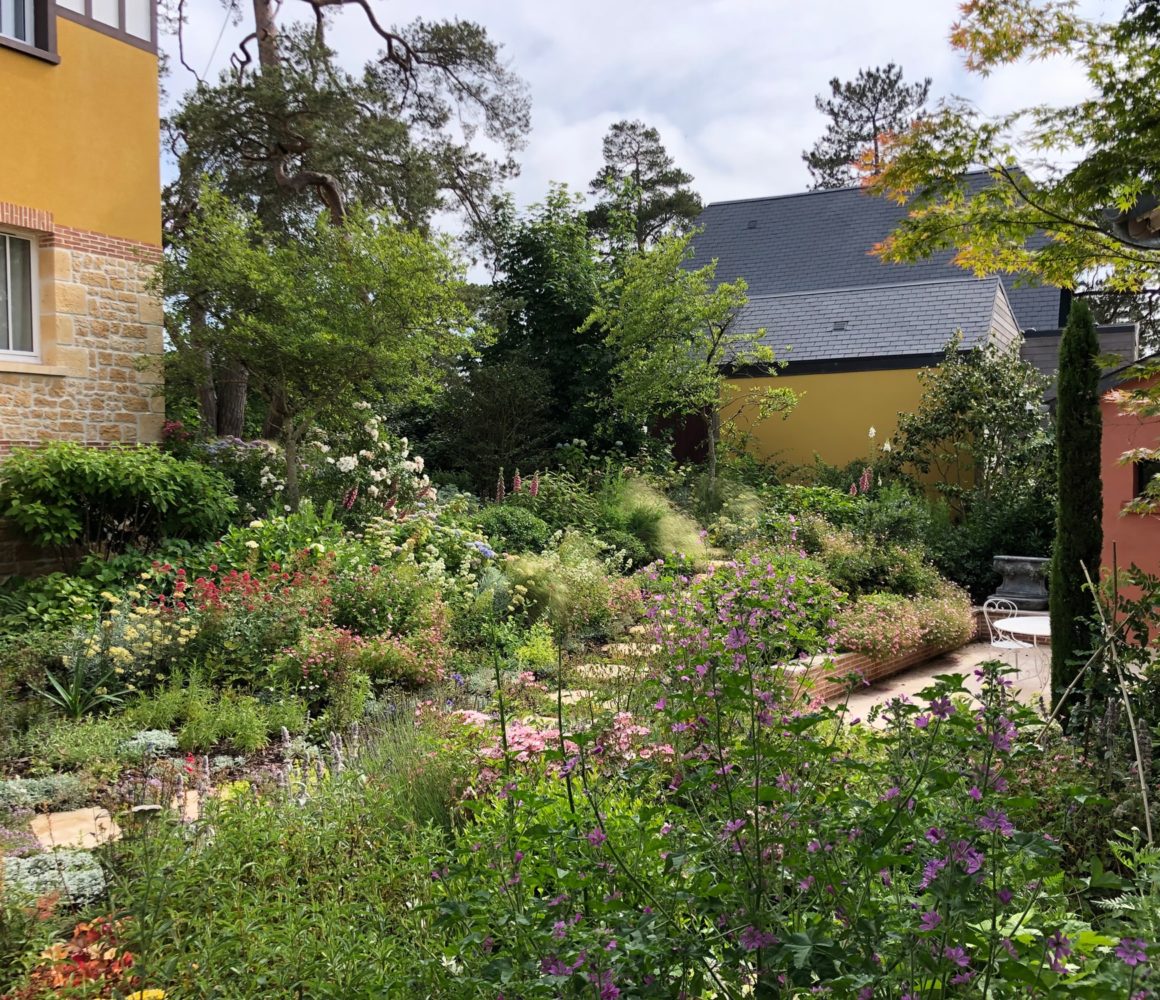 Venetian colours
The yellow ochre, sienna red and green walls are reminiscent of Venice,
it was therefore interesting to dedicate this garden to strolling and observation.
The impression of a painting is strong, a living picture.
Contact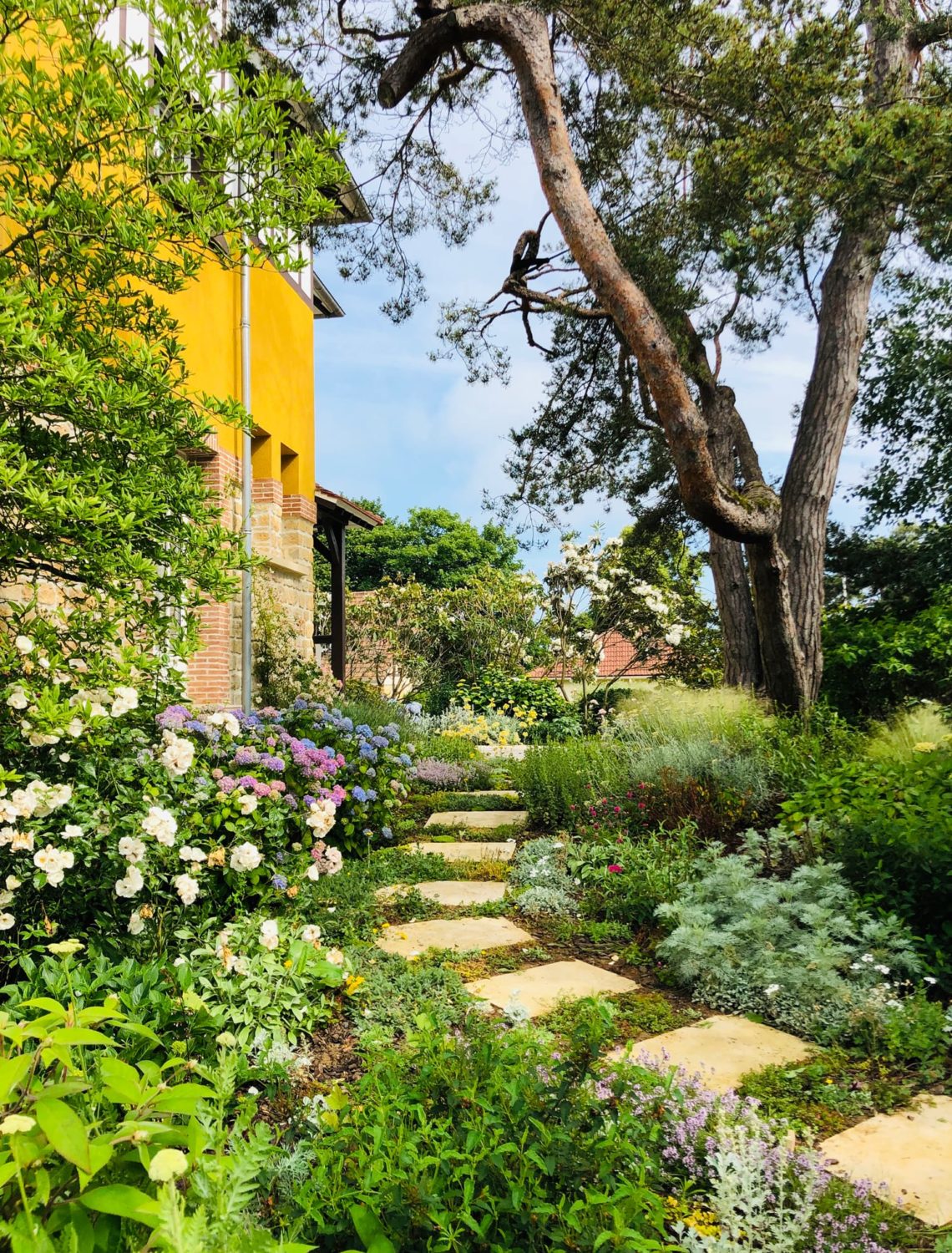 The large Scots pine hosts a multitude of flowering perennials.