Design - Production
Brick and Wood Terrace Garden
Location
Langrunes sur mer
Size
80 sqm
Specificities
Maritime environment, walled, draining soil
Plant species
Phillostachys aureosulcata
Phillyrea angustifolia
Acer japonica Orange dream
Geranium biokovo
Ficus carica
Ophiopogon planiscapus niger

Brick and Wood Terrace Garden
This small garden has undergone a complete transformation, from the brick facade cladding to the lawned area transformed into a wooden terrace. The house holds a central location between the sea and its garden, a transversal layout making the garden omnipresent.  The sea on one side, the garden on the other. It was therefore appropriate to make this space both a painting to be seen and a pleasant space to live in.  Custom-built trellis panels add feature to the garden wall, while brick cladding creates the illusion on the house façade. The terrace has a circular shape to break up the straight lines and give a more natural look to the overall layout.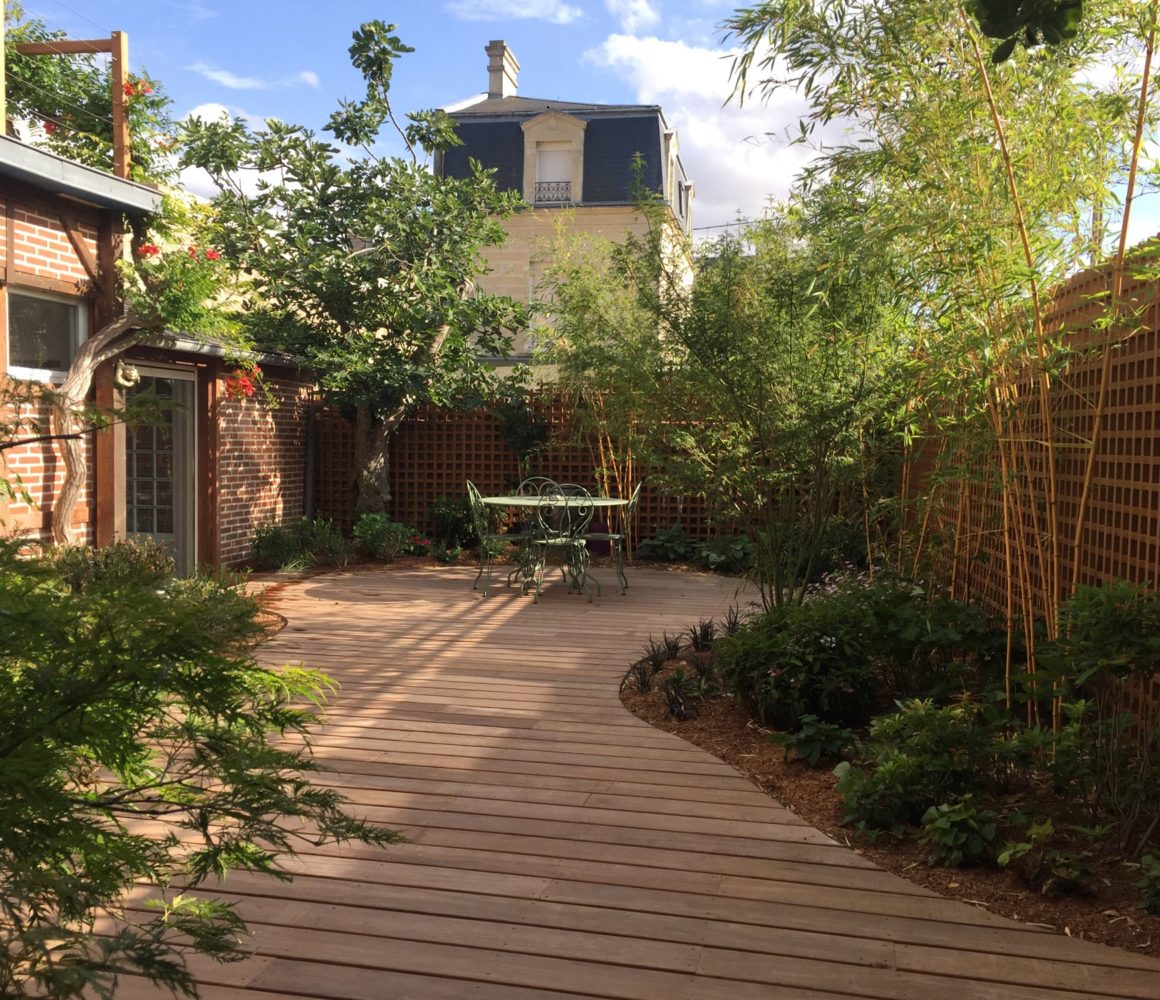 Lengthwise view of the terrace. Brick cladding covers the house walls, while trellis panels cover the garden walls. The red-orange shades of materials harmonise with the aureosulcata bamboo.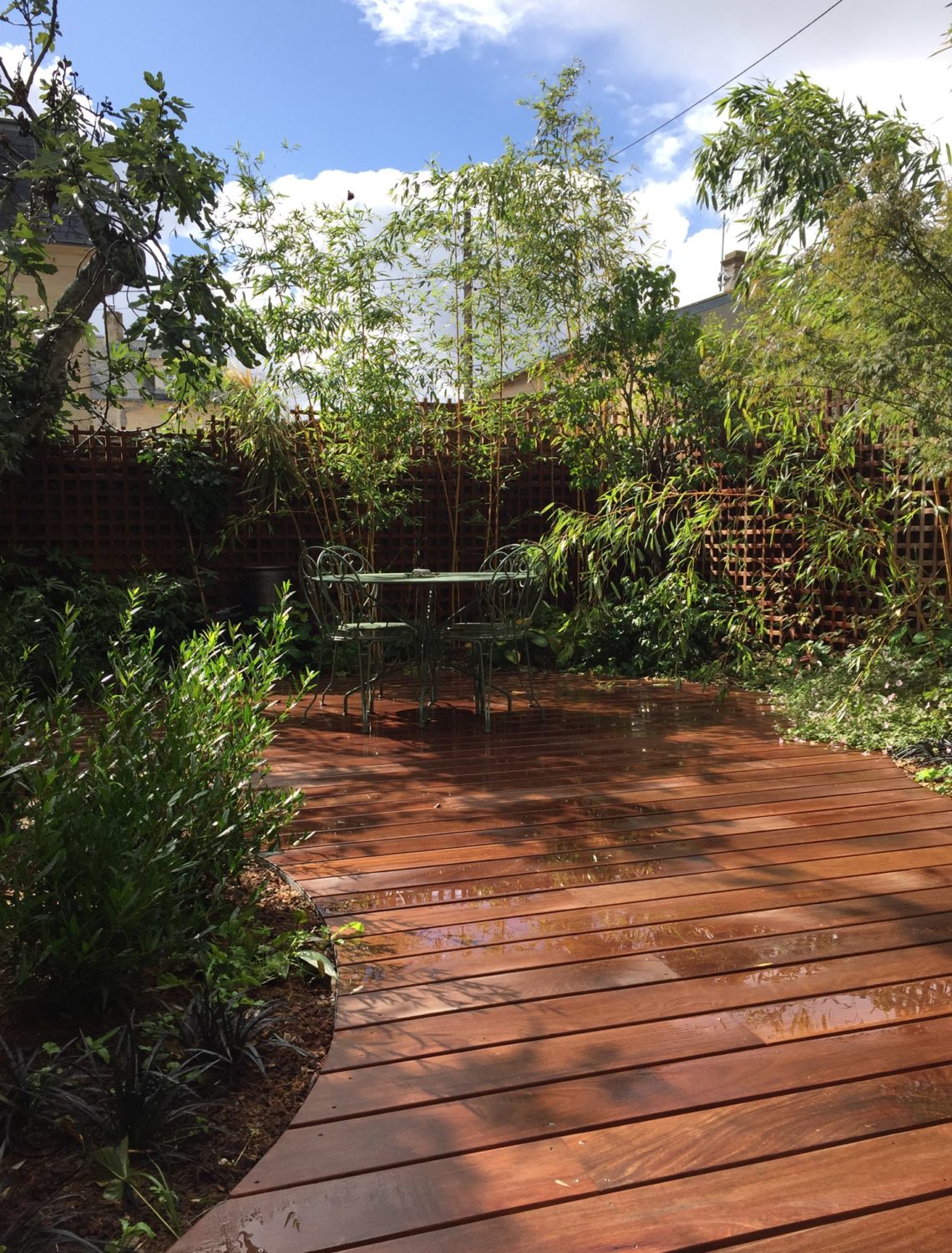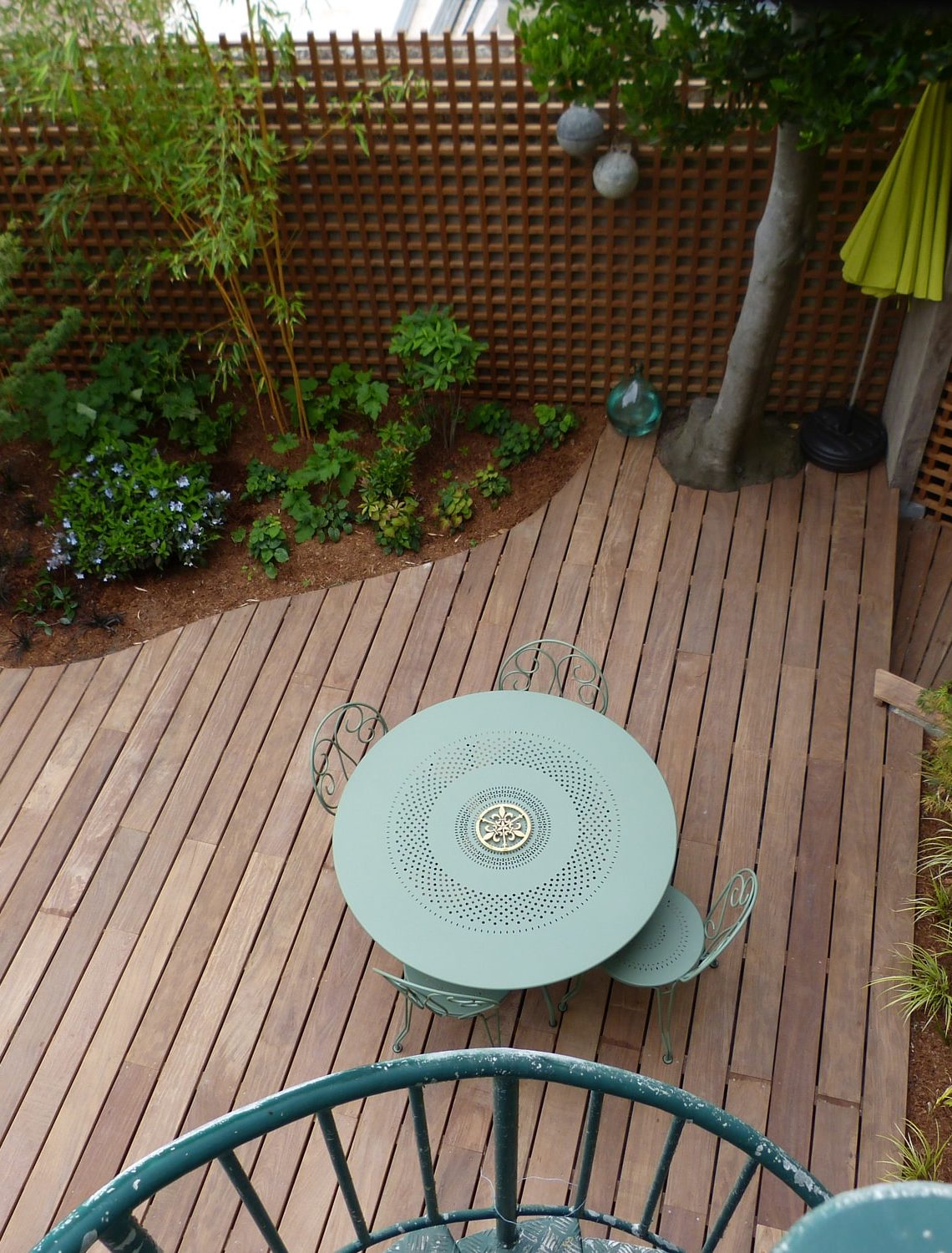 "This former grassy garden has been replaced by a beautiful terrace garden. "
Living with the Sea
The house is facing the sea and its back garden enjoys the view through the large windows.  This cocktail creates a temperate climate, perfect for the plants to flourish.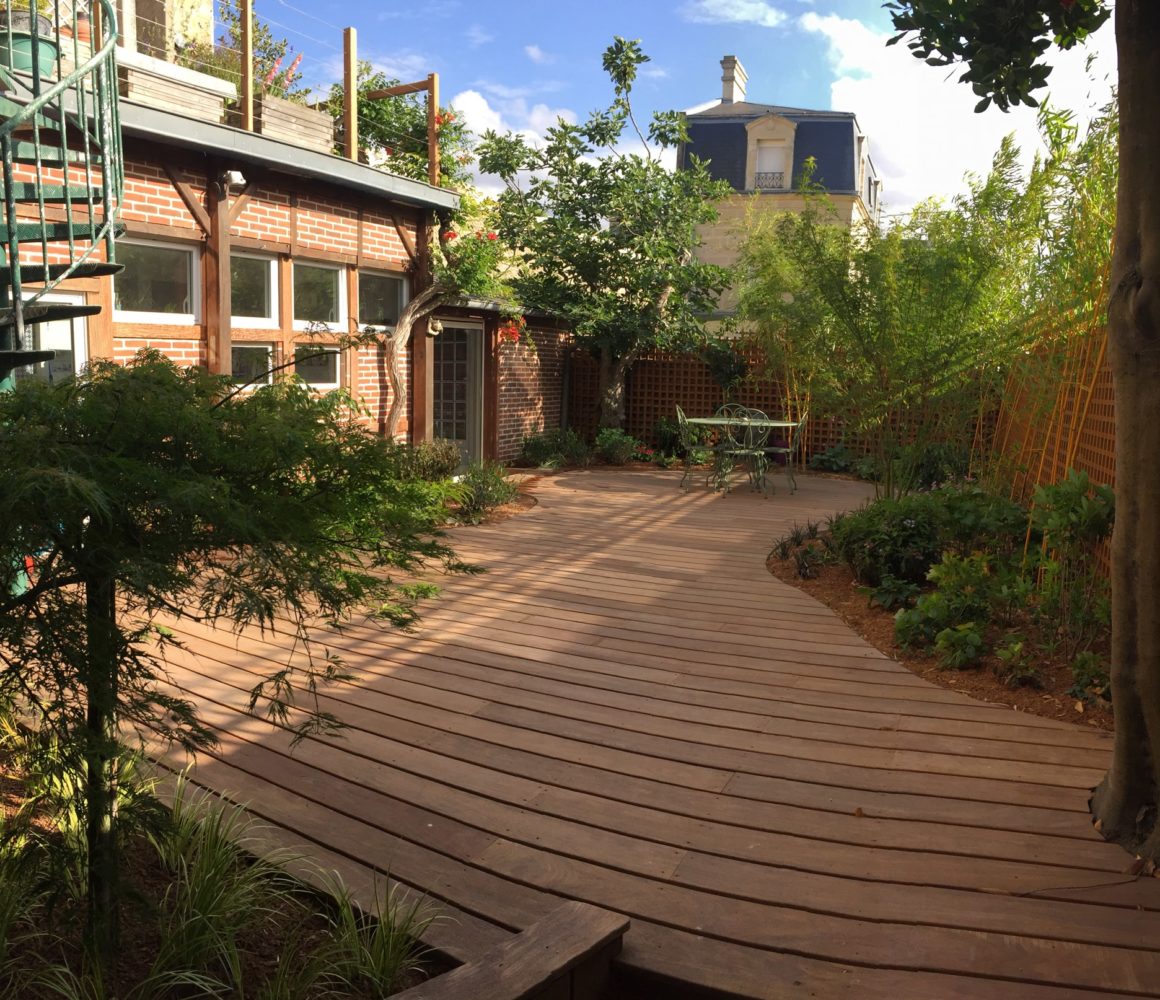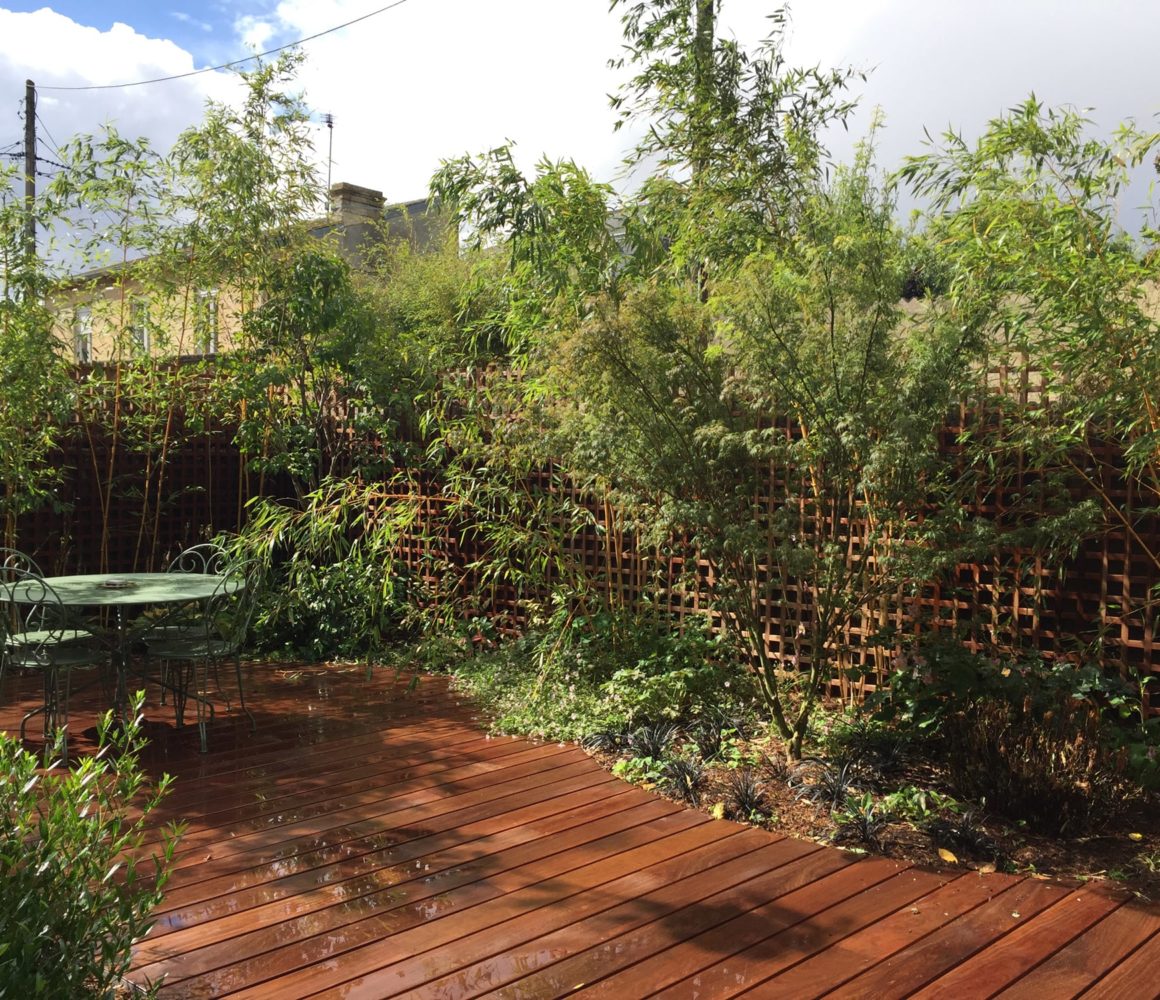 Boardwalk
Made to measure, it was assembled on site and adjusted by the carpenters.  It is made of Iroko wood, commonly used in garden carpentry for its excellent durability.
Contact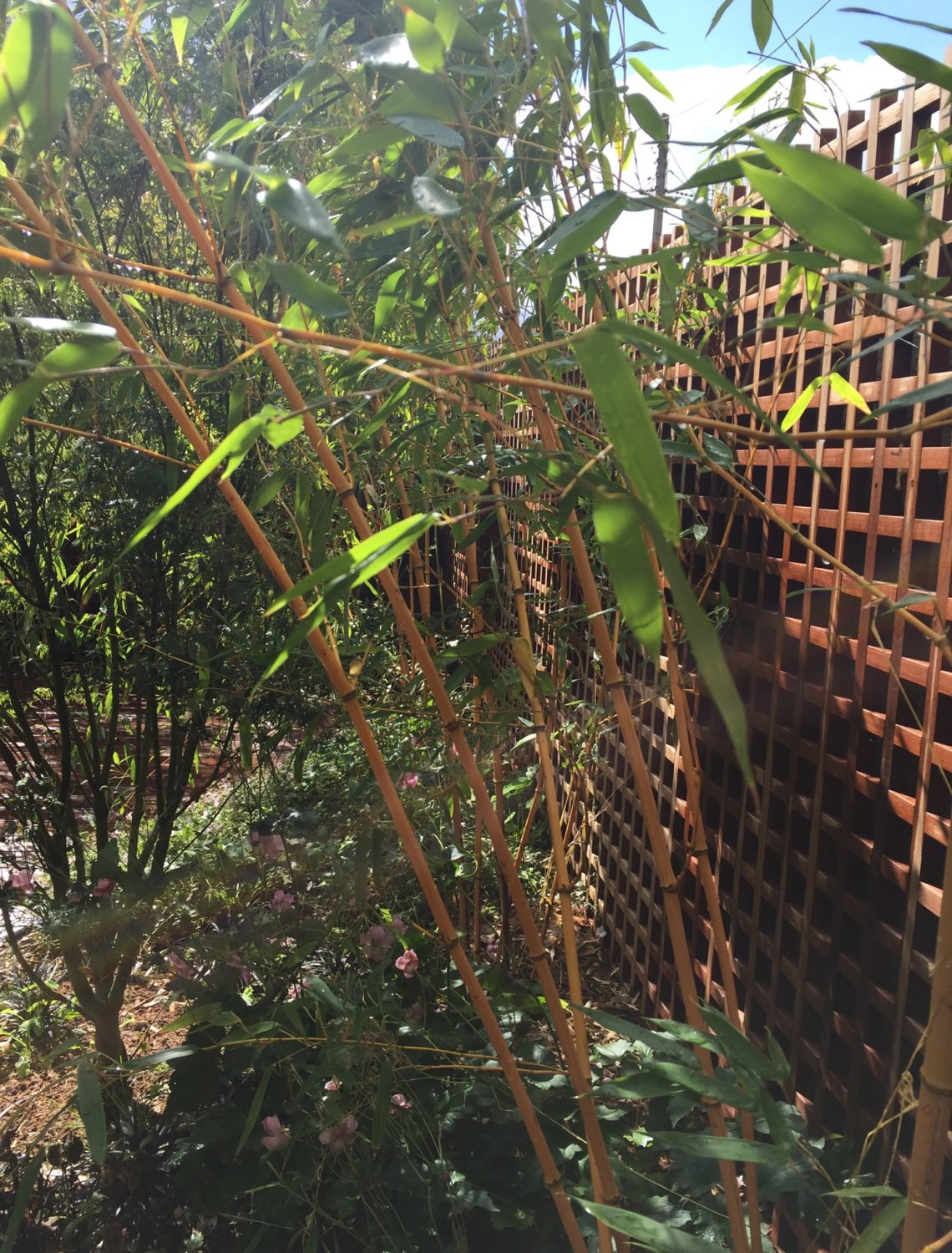 The old fig tree fits perfectly into its new living space. It is always preferable to take advantage of old subjects to add character to a new creation.