Design - Production
Flanders Garden
Particular
|
City garden, Terrace
Location
Cabourg
Size
180 sqm
Specificities
Seaside, protected, terrace garden
Plant species
Fagus sylvatica, pleached
Artemisia Powis Castle
Hydrangea sanguinea
Rhyncospermum jasminoides
Clematis Mme Le Coultre

Flanders Garden
This walled garden was surrounded by a hedge of cypresses, concealing a pretty low
wall.
It was decided to build on this, to let more light in, so as to create an impression of more space and volume.  A raised terrace, sheltered by a homemade arbour trellised with a vine of white grapes (Golden Chasselas), on one level with the house and overlooking the garden, while enjoying the view of the pond built into the terrace.  A Japanese maple (Acer palmatum "senkaki"), the Belgian bluestone pavers and the pleached beeches (Fagus sylvatica) on the periphery evoke the Flemish gardens.
A circle of red bricks, with a lawn area in the middle, allows to place one or two deckchairs as close as possible to the perennial beds.
This garden is a small natural shelter for biodiversity.  Numerous flowers grow there, roses, hydrangeas, as well as many perennials.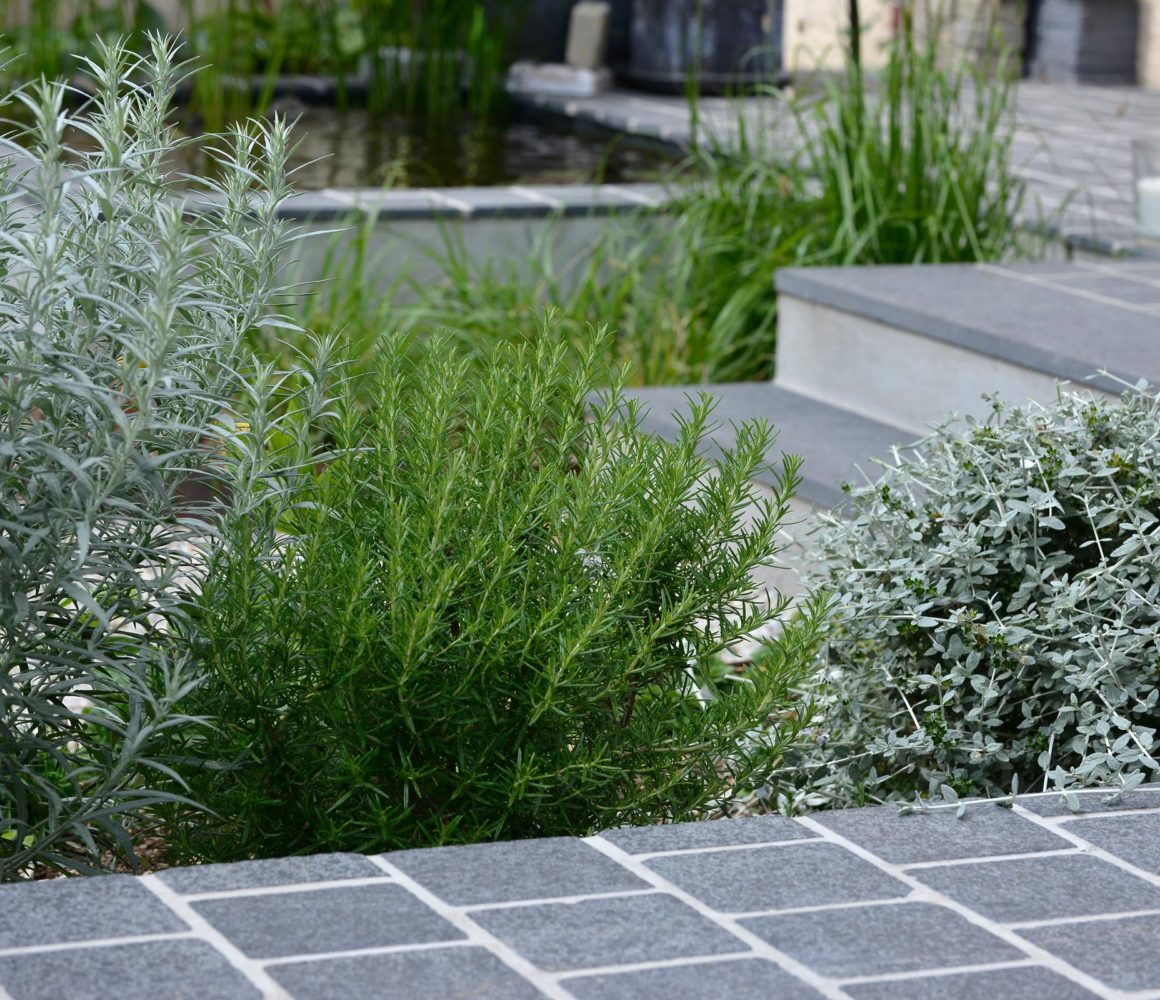 The grey-foliaged medicinal plants harmonise with the blue/grey colour of the terrace paving stones. The interplay of nuances between the materials and the plants contributes to the overall coherence.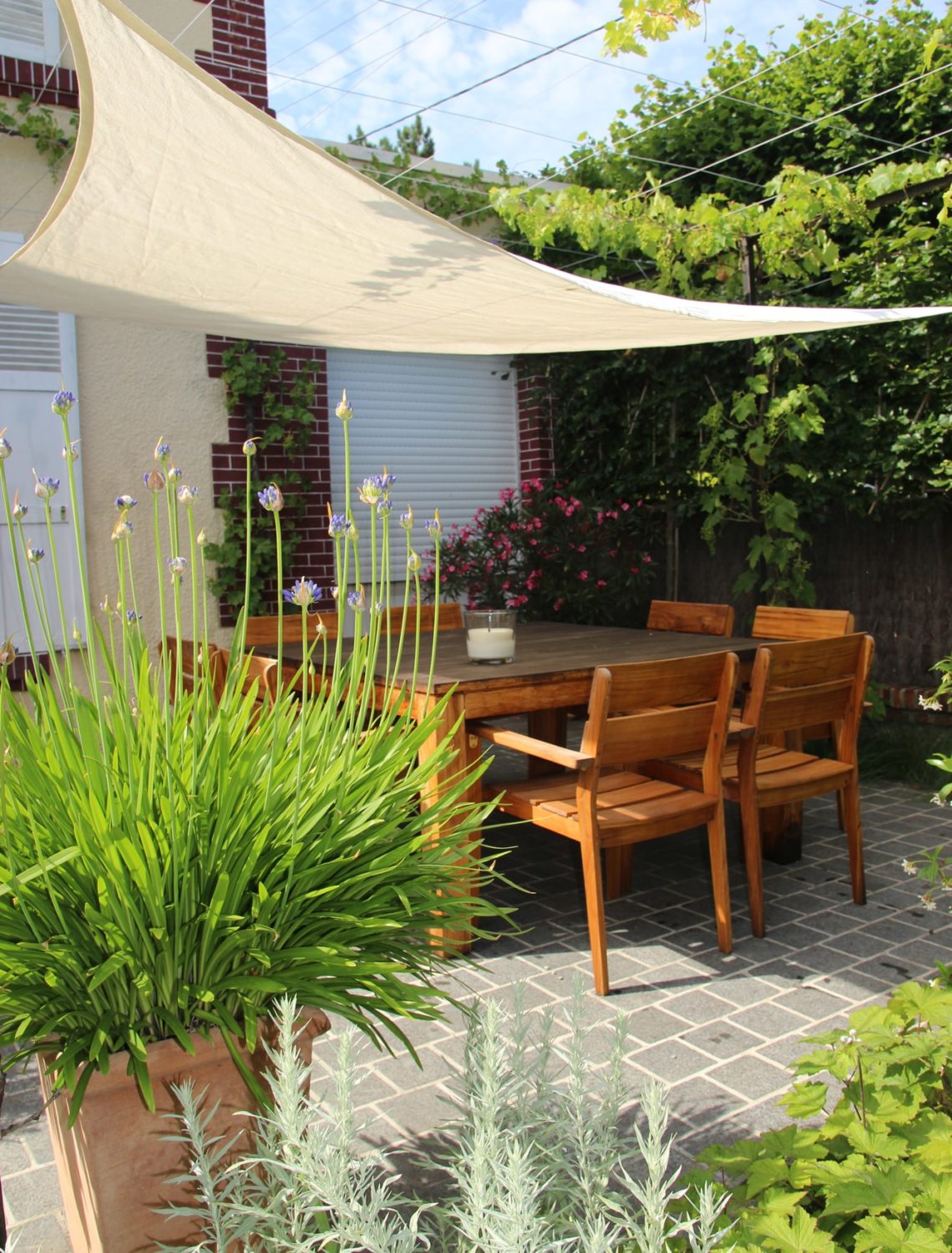 "Creating privacy in a garden can be done while maintaining a beautiful space, it's a matter of space allocation."
Pleached trees
Some tree species can be pleached. This special implementation has the great advantage of taking up little space while ensuring effective visual partitioning.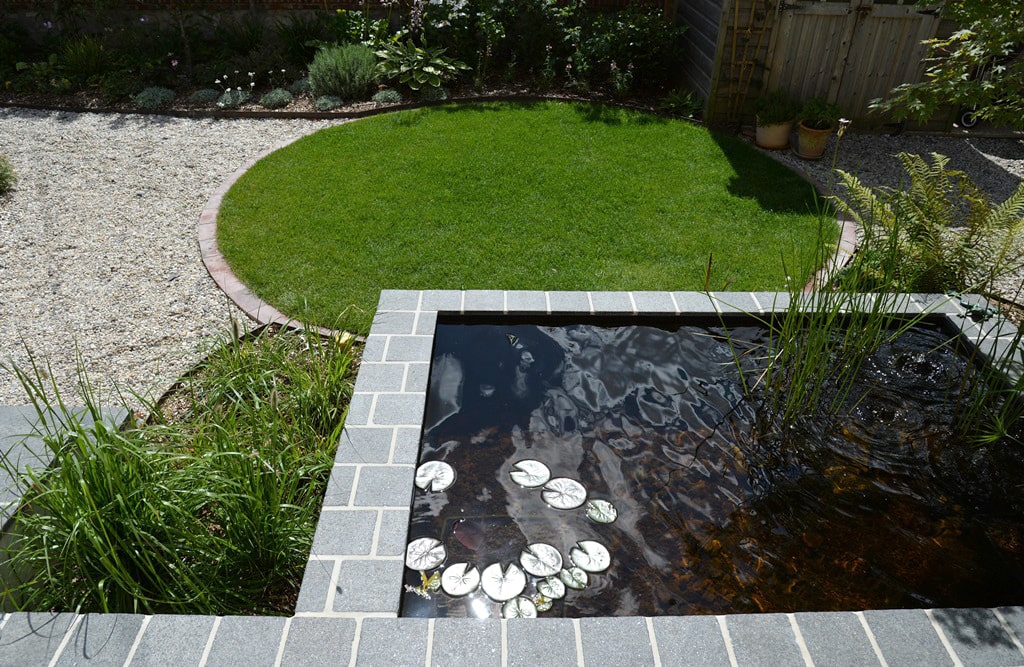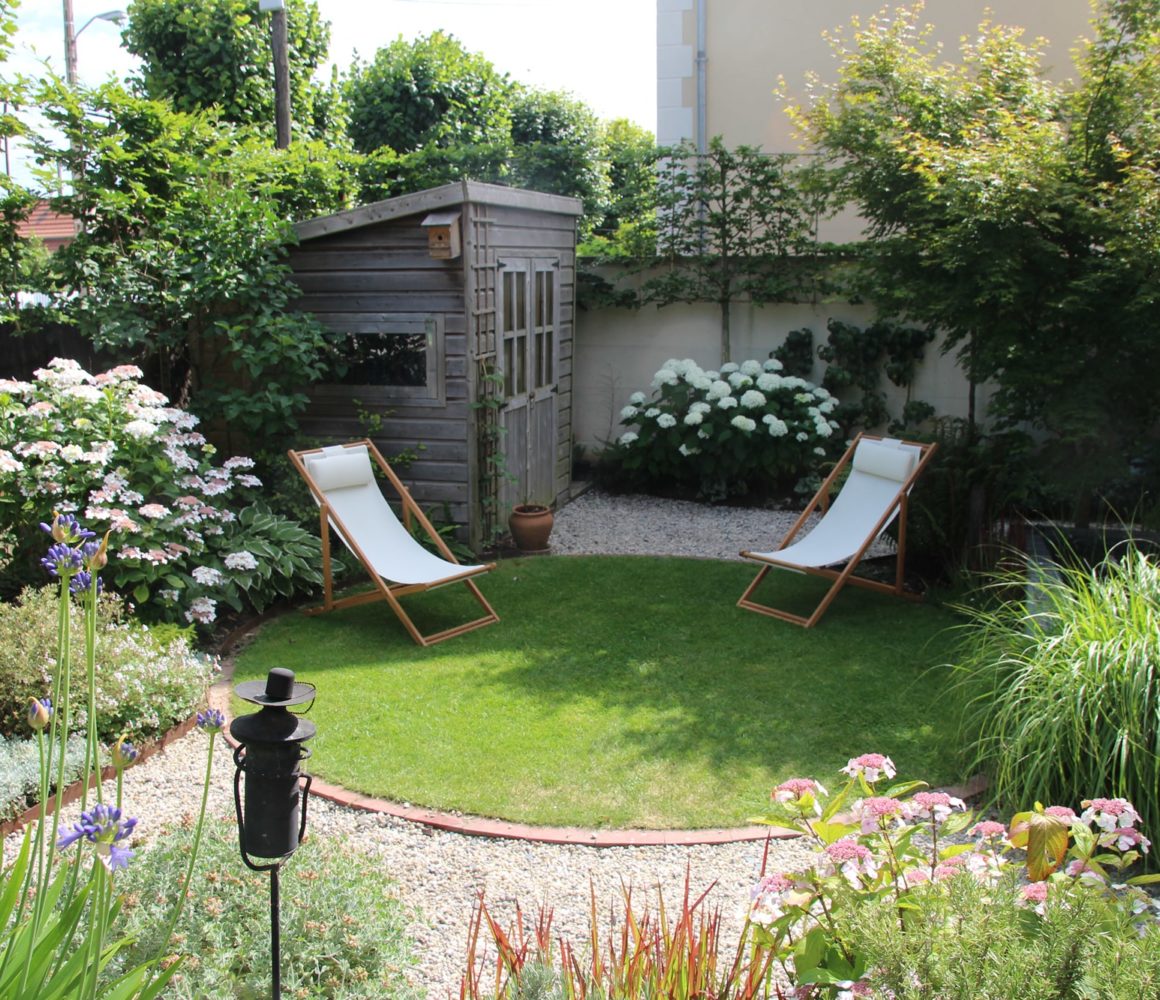 A garden shed
Beyond its storage function, a garden shed can become a decorative feature.  Well placed, painted or natural, it can bring a real added value to the garden space.
Contact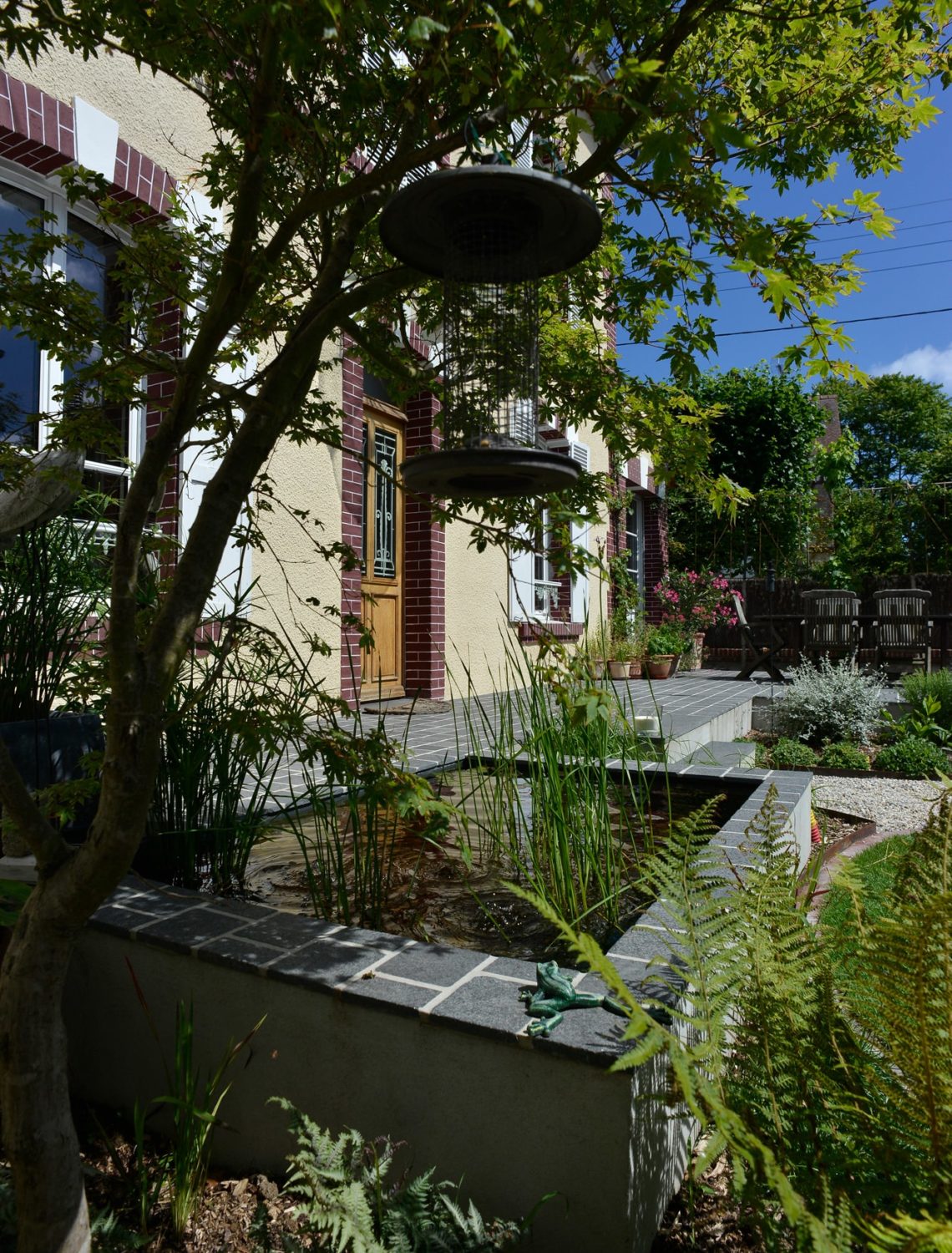 A pond nestles in the terrace
and gives the place a certain charm in which flora and fauna play their part. To find out more about our methodology, go to the page
Skills.