Design - Production
A Garden on the Horizon
Garden in the countryside
Location
Gonneville-sur-mer
Size
3000 sqm
Specificities
Hilly ground
Plant species
Rhododendron ponticum
Camelia japonica
Acer palmatum
Thunbergii
Taxus baccata
Prunus lusitanica angustifolia

A Garden on the Horizon
A garden enables to make the most of the outdoor space, and is all the more appreciable when the direct perspective opens onto a wooded valley. The shapes of the implanted trees echo the movements of the background tree tops.
The bronze shades of the vegetation, woods and other materials such as Corten steel create a harmonious whole, especially in the autumn.
Oak terrace island between the rhododendrons.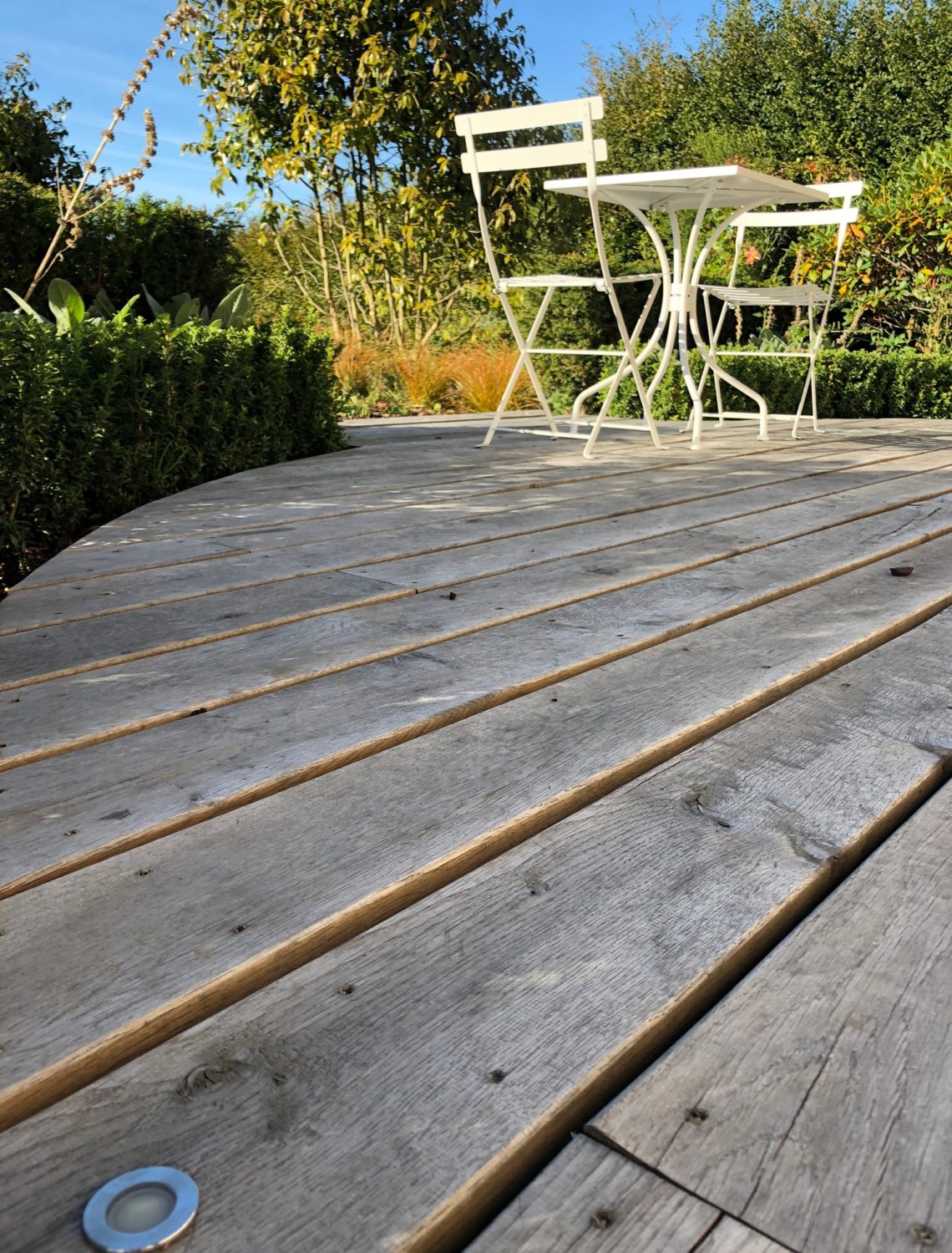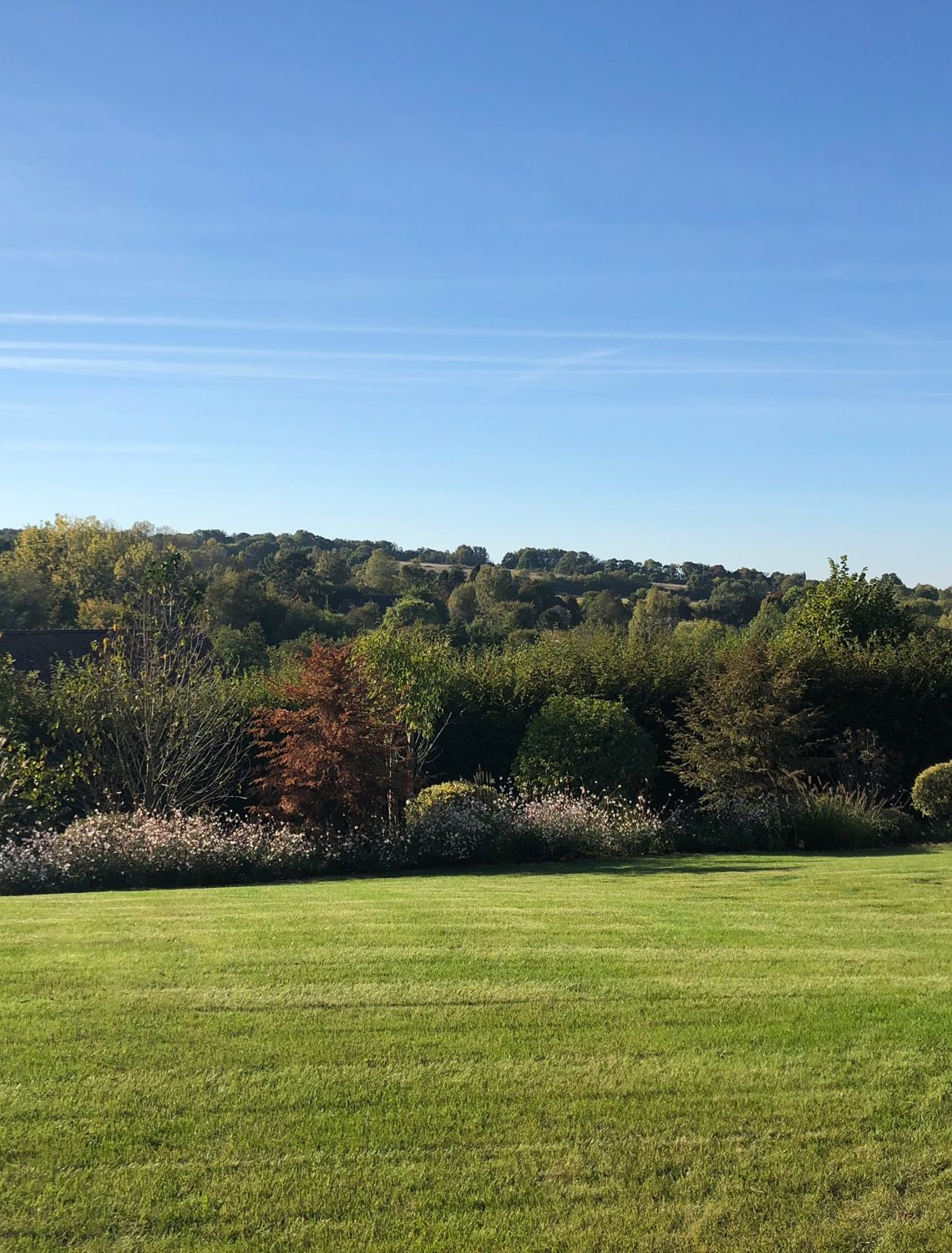 A wooded horizon
The newly created borders aim to blend in with the perspective, and thus give the impression that the forest is on the edge.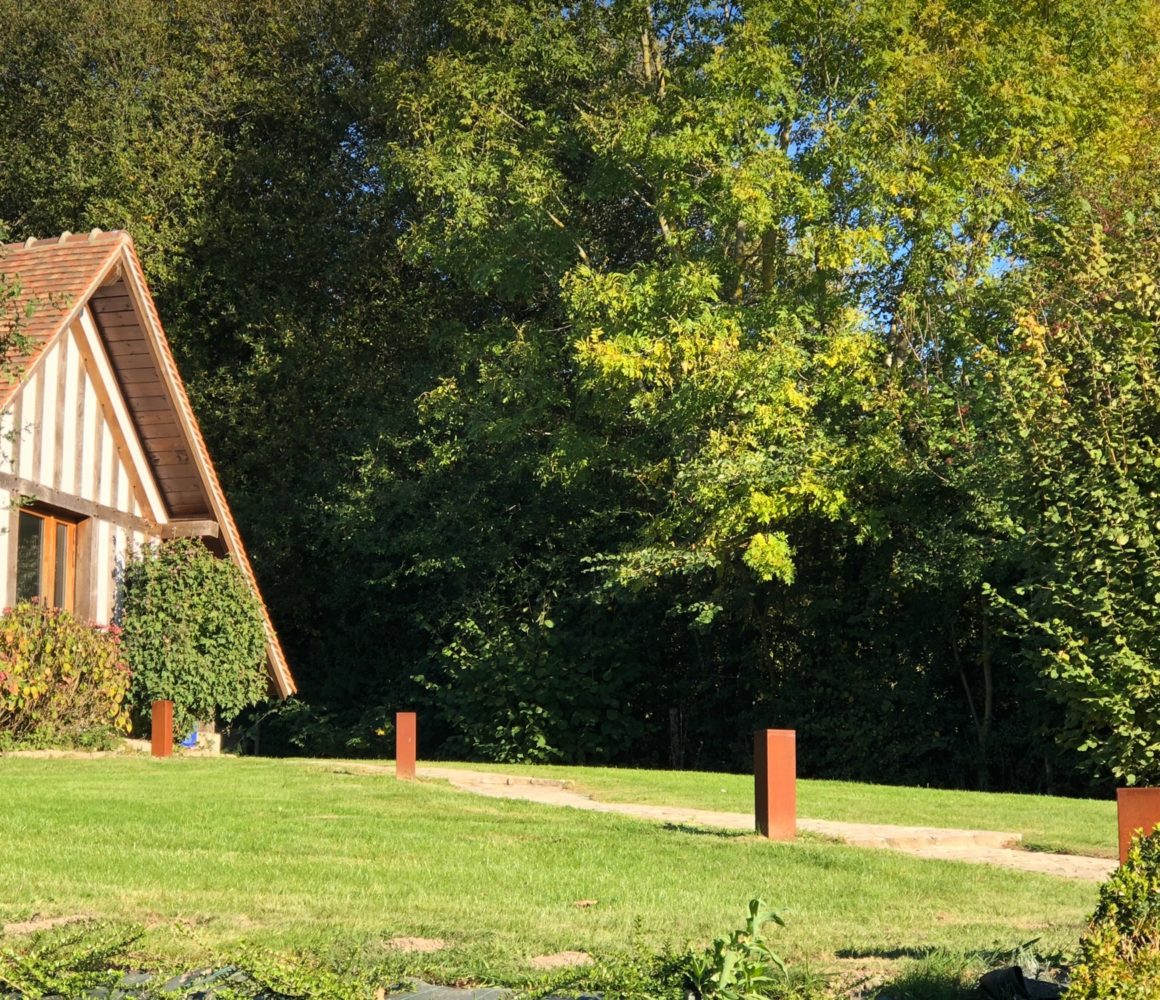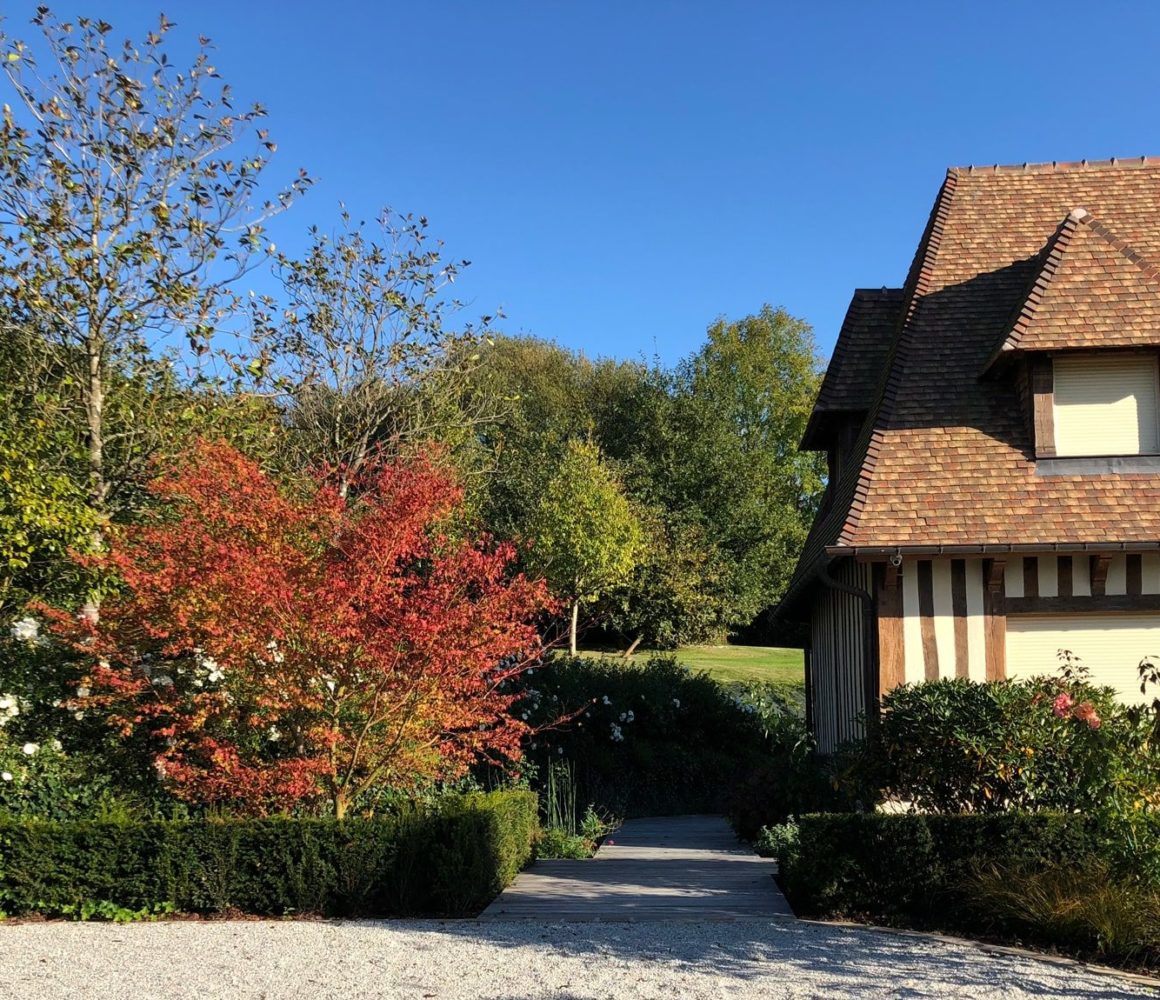 Oak, an amazing wood
An oakwood terrace, in different shapes and surface cuts provides an ideal structure.  Oak has colours and aspects that bring the surface to life.  Its expansion can vary more than exotic wood, but it remains very durable and is perfectly suited to the regions it comes from.
Contact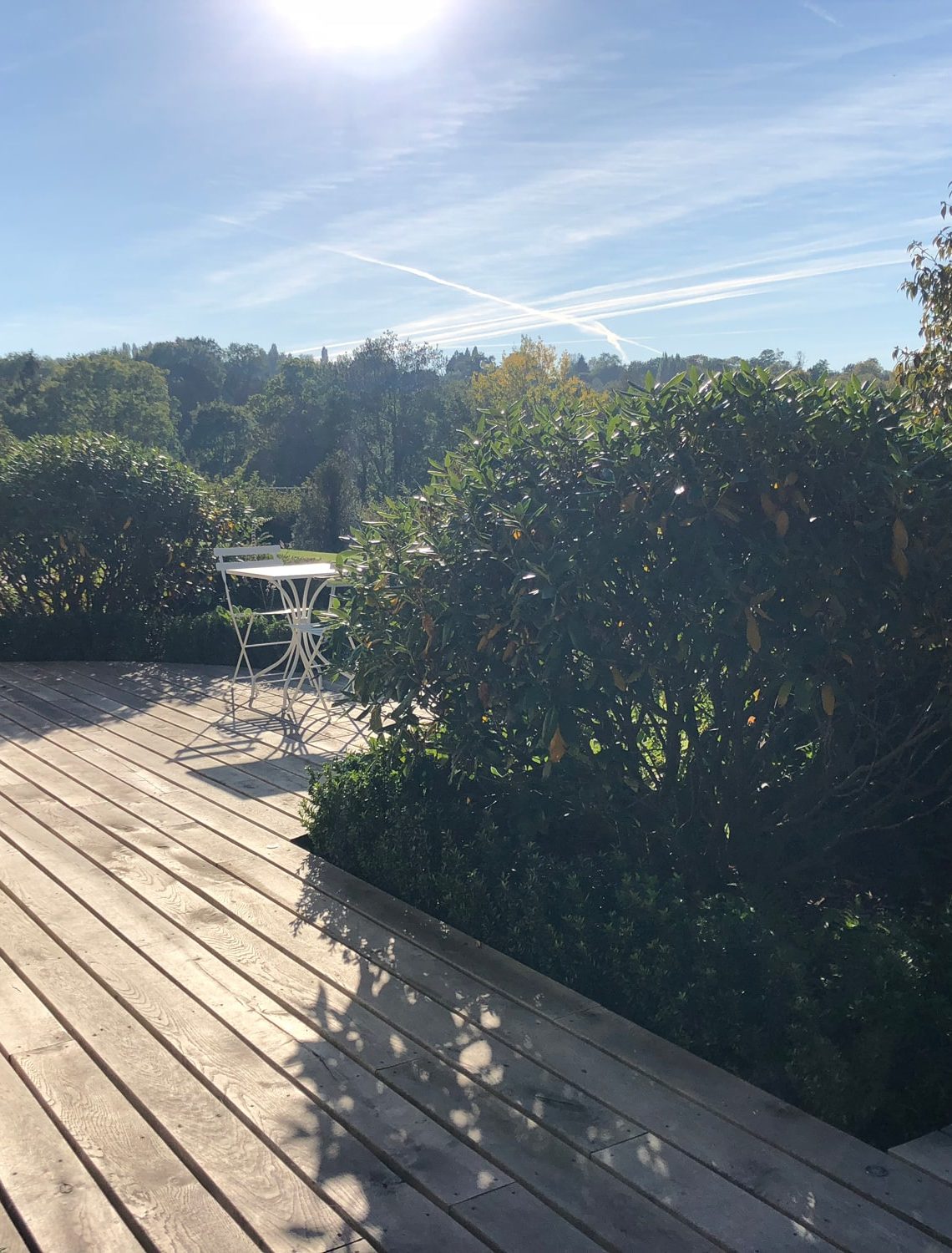 View towards the wooded valley