Design - Production
Garden in Algarve
Location
Near Faro
Size
3000 sqm
Specificities
Hilly, scrubland, semi-arid terrain
Contractor
Filipe Cavaco Ltd
Plant species
Rosmarinus officinalis ball
Artemisia Carcassonne
Quercus ilex
Myoporum parvifolium
Stipa tenuifolia, cistus albidus
Olea europea
Santolina magonica
Tanacetum densum
Pistacia lentiscus

Garden in Algarve
This is above all a difficult and majestic place due to its topographical location.
This well thought-out house is nestled at the head of a valley but slightly down, therefore less exposed to the winds. The very steep slope was making it difficult to walk through the garden or access certain relaxation areas. In a semi-arid region, with 4 to 5 months of possible drought, the gardens were designed primarily for their autonomy and resistance.  The study of the project led us to seek the best integration of the property into its natural environment, the maquis.  The study of the species present, the soil type and the colours all played a part in the gradual development this great transformation. These integrated gardens add interest to the play and relaxation areas (sports ground, swimming pool, terraces), highlight the buildings and form a whole connected with its environment.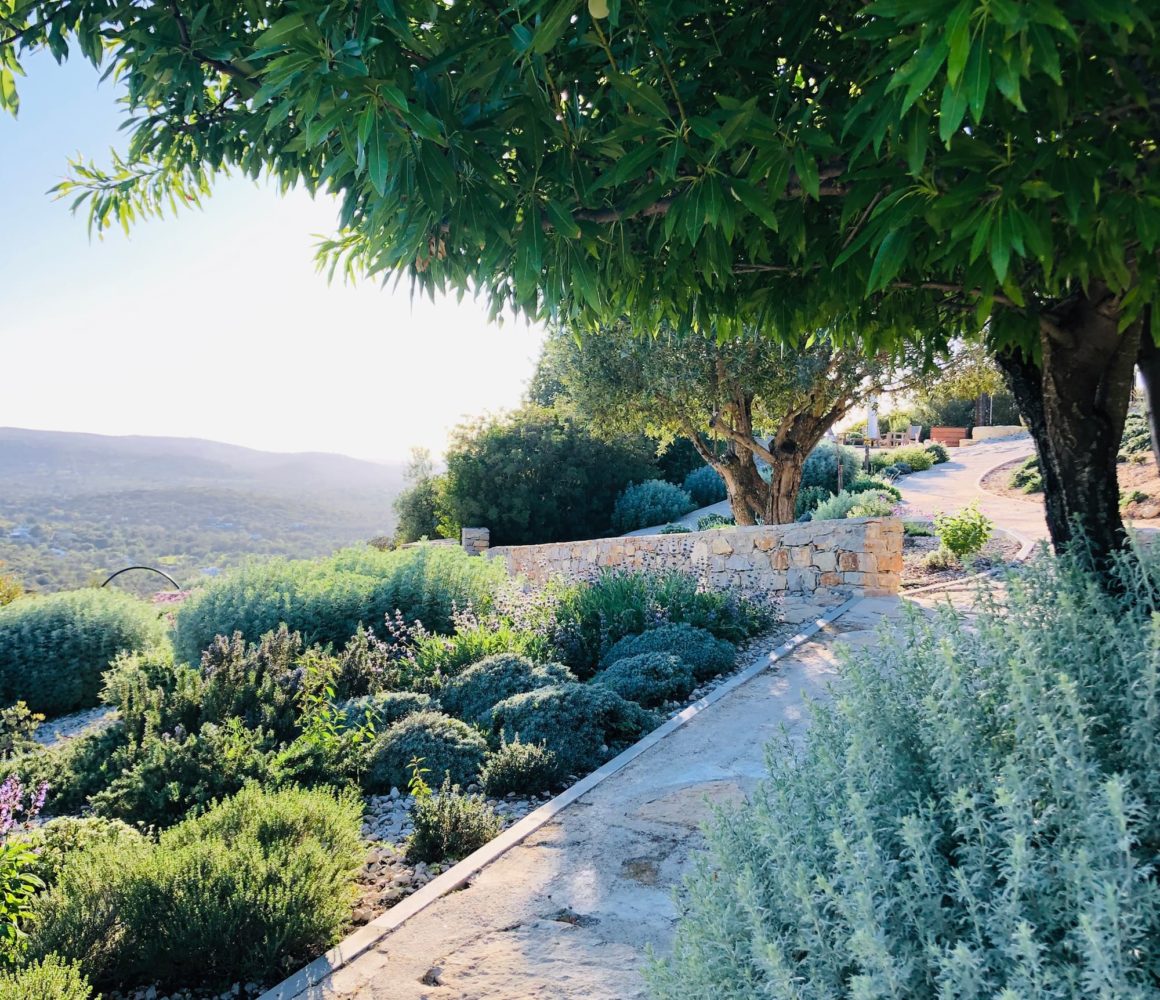 View towards the sea from this garden path winding through a dry-stone wall. An old almond tree provides shade for the new vegetation.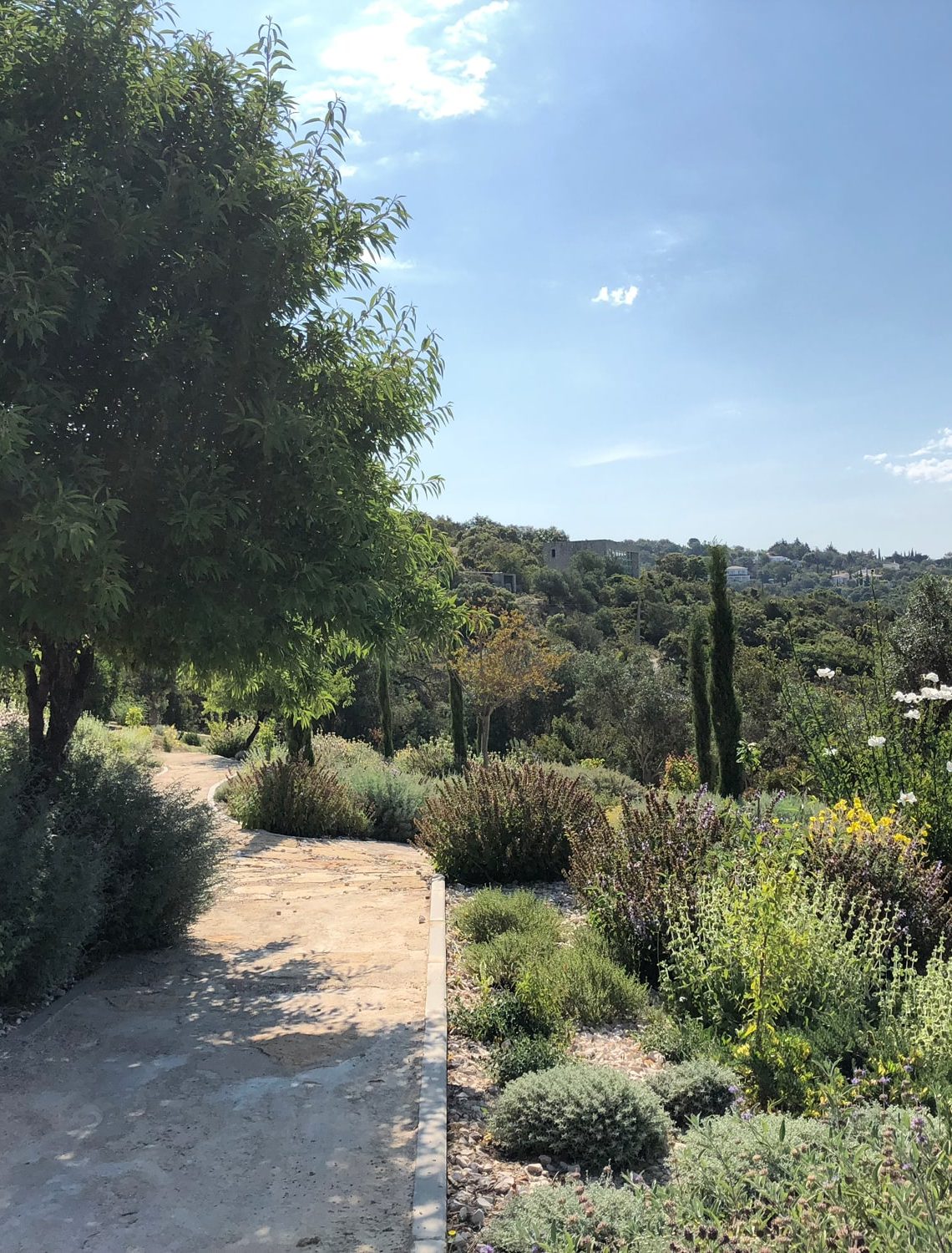 "The garden plunges into the surrounding maquis."
Exceptional views
The property nestled at the top of the valley offers magnificent views.  Overlooking the maquis, the sea can be admired in the distance.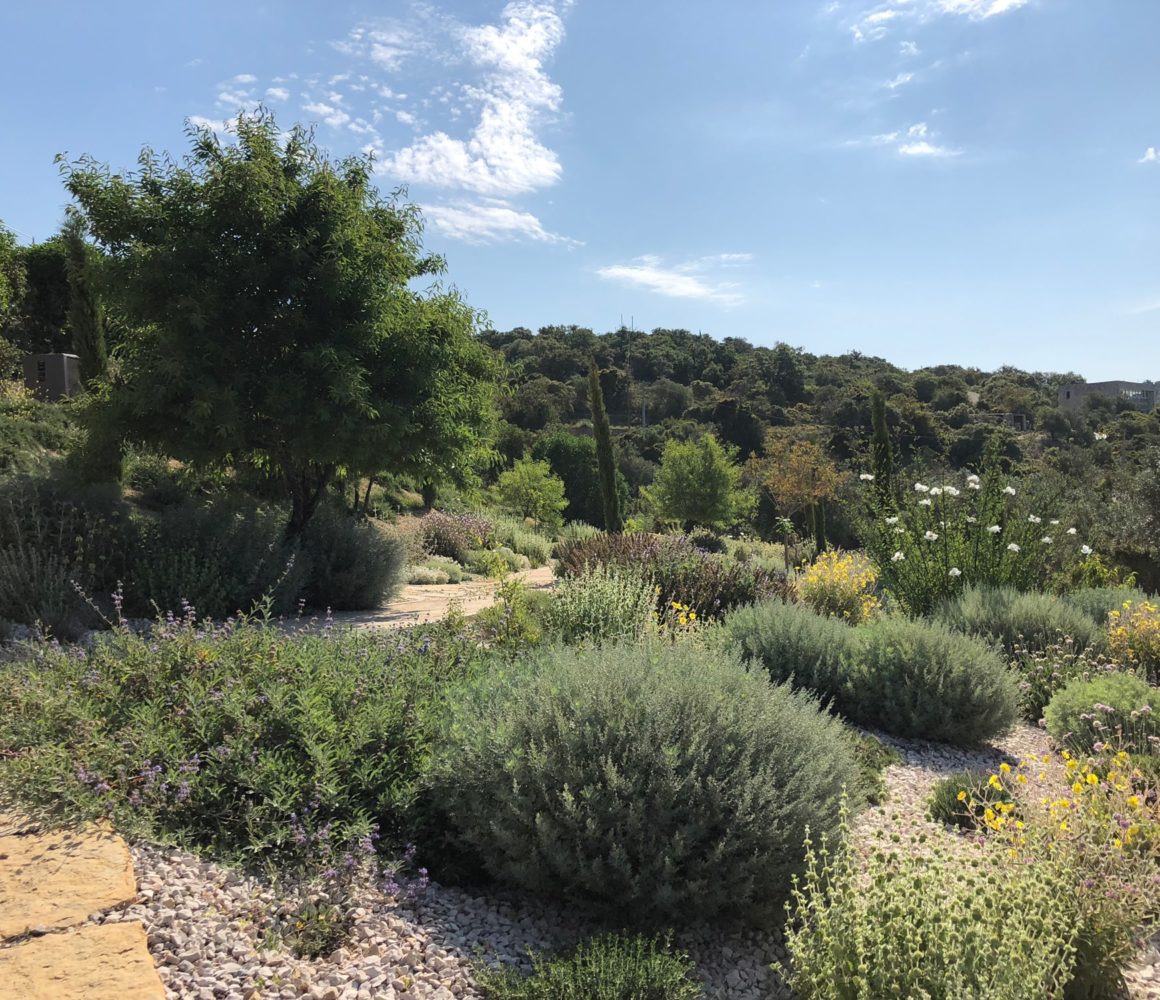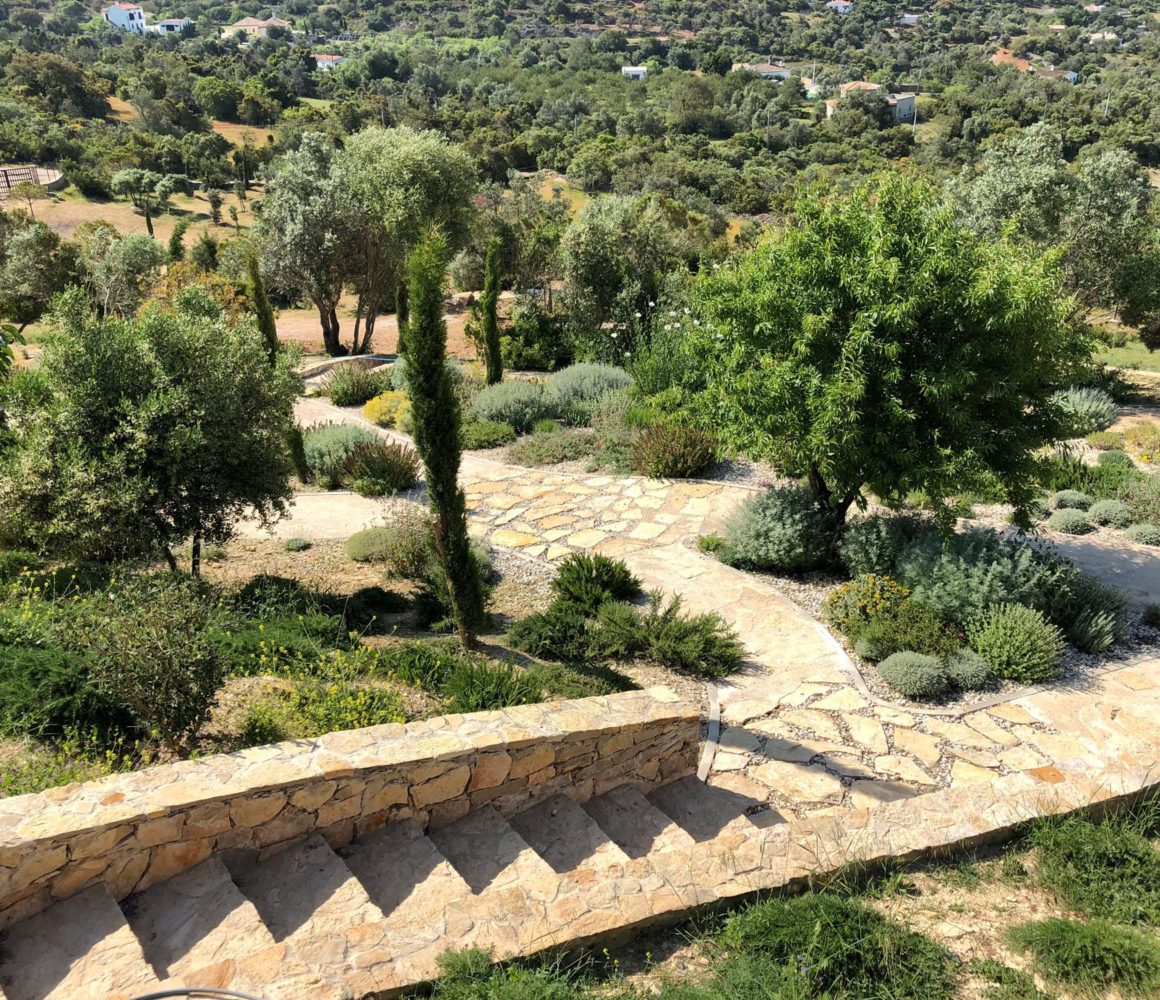 Dry stone
The Portuguese are highly skilled in dry-stone walling. All the low walls built seem to have existed since long before the garden developments.
Contact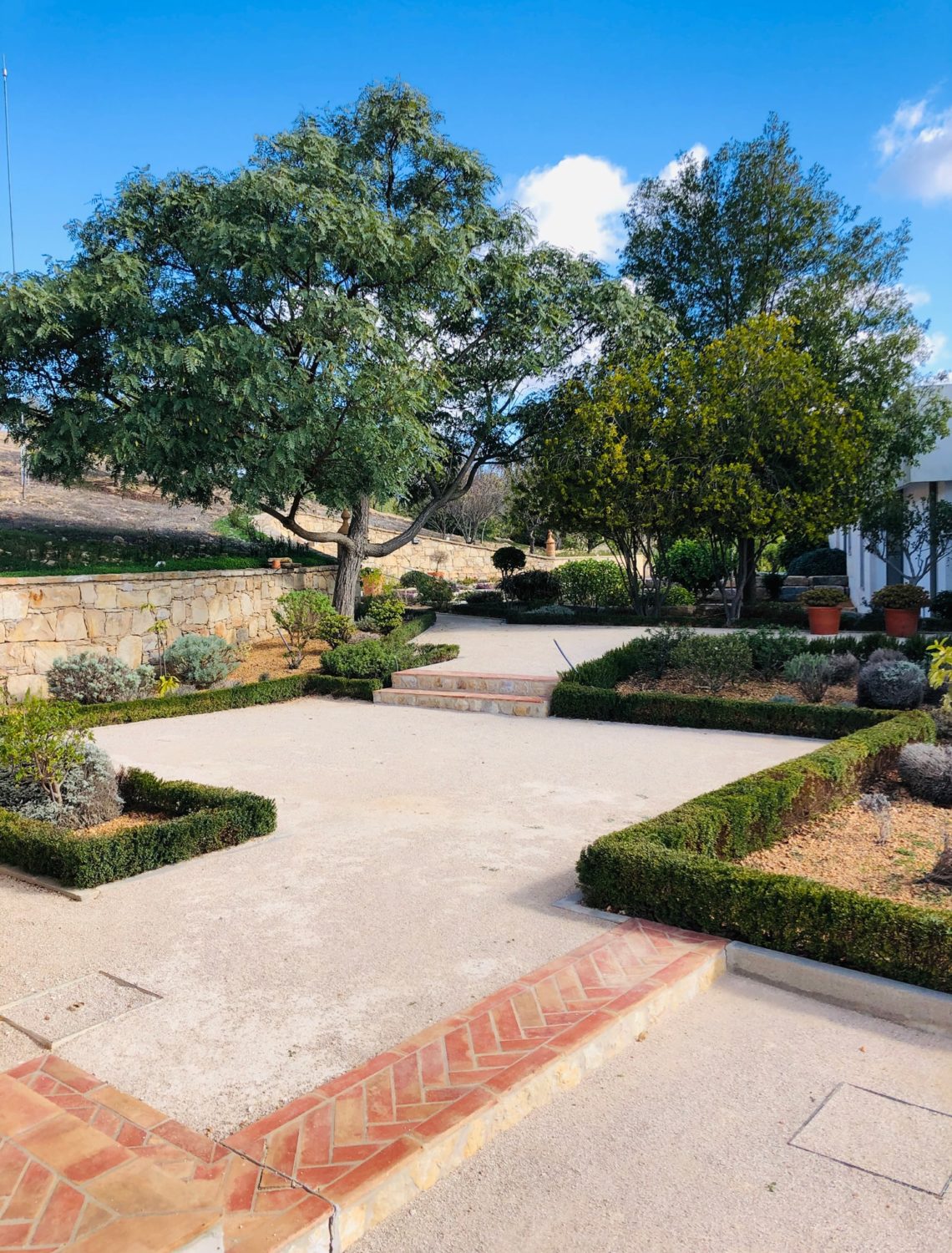 View of this terraced garden bordered by myrtus communis gulli, a very dense and resistant dwarf variety.
See more
Similar projects